Little Nicky (NICK CANNON DISS RESPONSE) Lyrics -Denace & Spencer Sharp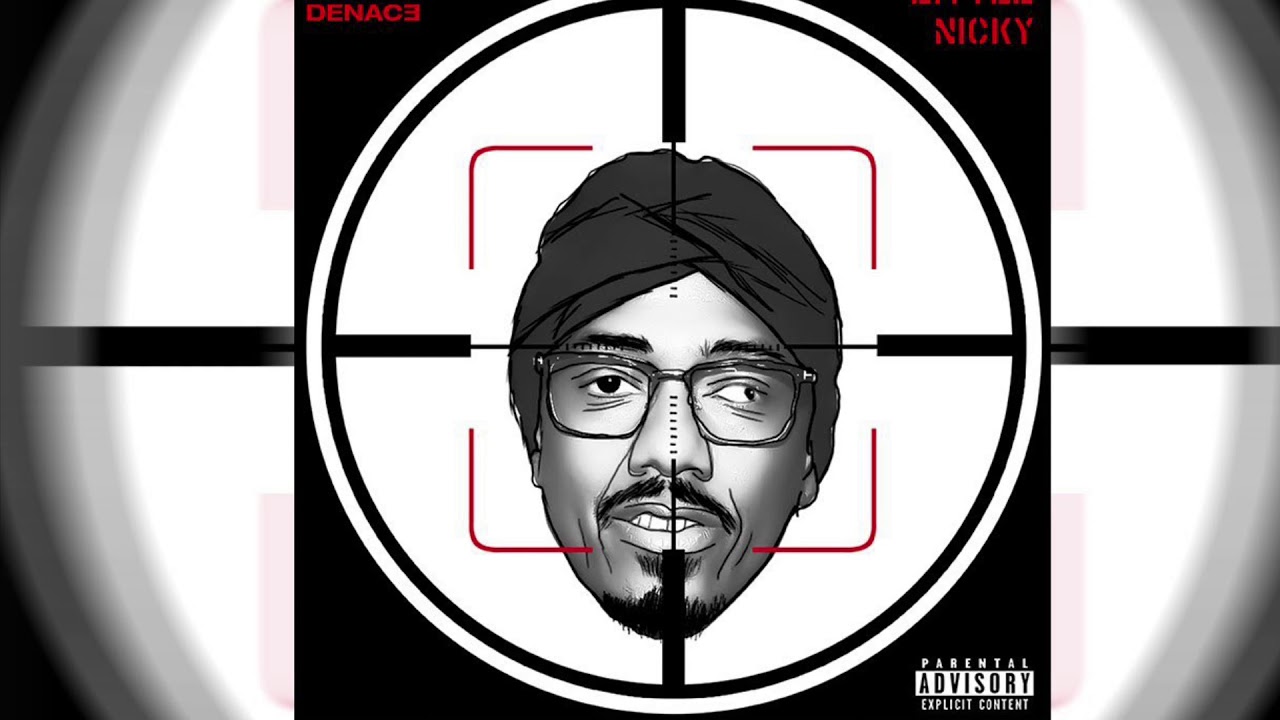 Little Nicky (NICK CANNON DISS RESPONSE) Lyrics -Denace & Spencer Sharp
[Chorus: Denace]
I think it's over, Nick, you better call it quits
It's getting awkward Nick, I think you lost your shit
You should've paused a bit, and thought the cost of this
Before you made yourself look like an idiot
I think it's over, Nick, you better call it quits
It's getting awkward Nick, I think you lost your shit
You should've paused a bit, and thought the cost of this
Before you made yourself look like an idiot
[Verse 1: Denace]
Dear Nick, I wrote to you but you still ain't calling
I didn't mean to rush ya
But come on, stop stalling
You fucking hack, now I'm a raging alcoholic
Like Mariah was, High on Drugs, sloppy on stage falling
We could've formed a rap group, I thought the time was now
Bought knee pads, for these jabs when Conceited is wilding out
Look at this race baiting Nick do, this is a major issue
I'ma rage against you, shut you up like date rapist tissues
Nick the custodian, broom stick in your orifice, or a fist
Skip rope when your Fallopian cord is ripped
And don't cross me like Mormons, Nick, or the Morgue you're in
Will have your corpse so deformed, the fucking coroner quits
You better watch your friendships, they lying to get shit
They want your money, Nick, they broke and bummy Nick (Next!)
Nice Slap, but why mad?
Calm down Kelly, don't ruin that bright bag and tight drag (Bye, ***)
You're as intimidating as a white dad
In front of a mirror taking a selfie with an iPad
You couldn't be lit if you did a fire dance around a tribal clan
With an entire can of gasoline and bomb-wired pants
[Chorus: Denace]
I think it's over, Nick, you better call it quits
It's getting awkward Nick, I think you lost your shit
You should've paused a bit, and thought the cost of this
Before you made yourself look like an idiot
I think it's over, Nick, you better call it quits
It's getting awkward Nick, I think you lost your shit
You should've paused a bit, and thought the cost of this
Before you made yourself look like an idiot
[Verse 2: Spencer Sharp]
Dear Nick, I wrote to you
But you still ain't callin' (Why not?)
Invitation canceled?
Bitch, this isn't what you wanted!
Stop acting like you trolling
You know this ain't no joke
That Hailie comment alone gon' get your whole trail smoked
So face it and quit or I'm making you dig this grave for you, Nick
When you placed in that ditch
Having tats don't make you gangster
In 2019, it makes you a white basic ass bitch
Speaking of which: Justina, thanks for calling me a punk, dude
Got that DM you sent me
Just wanted to say, "Fuck you!"
Just playing
Justina, I actually love you
And I'd take you on a date by the lake
But Charlie ate all the lunch food
He's back with this pack of Big Macs and this cheese
Kit-Kats and whip cream as he battles disease, please
Conceited ain't cutting crack with this baking soda
You Baby Yoda (Aw!), cute fuck, where's the baby stroller?
People won't remember your arrival on the scene
When your biggest achievement was going viral as a meme
Sheesh!
Slow it down
Yea, let's take it slower
These rappers practice naked yoga with no ladies over
You fellas ain't good, you just act tough like Ray Liotta
But behind scenes, Charlie's Shrek and Hitman plays Fiona
Meanwhile, how are you so mean and wild?
When your words mean nothing
Like Trump's impeachment, wow
I don't give a shit about this beef like vegan's bowels
Put Charron in the ocean
Let's see him freestyle now
Punk
[Interlude: Denace (as Machine Gun Kelly)]
Ayo, keep it down
It's Kells
I love the Cleveland Browns
Stop yelling at the mic (Beard is weird)
Kells, Cleveland, I'm out
[Chorus: Denace]
I think it's over, Nick, you better call it quits
It's getting awkward Nick, I think you lost your shit
You should've paused a bit, and thought the cost of this
Before you made yourself look like an idiot
I think it's over, Nick, you better call it quits
It's getting awkward Nick, I think you lost your shit
You should've paused a bit, and thought the cost of this
Before you made yourself look like an idiot
[Outro: Denace, Spencer Sharp, & Conceited]
Ayo, cut the beat
Yo, you just got killed by Denace and Spencer Stan Sharp
Got your body racing like Kevin's damn heart after the 11 Xans start
To mix with the Bacardi dark as your feet shake off of the pedal
And charge off the Mulholland Drive Landmark
And land in the damn park
So think fast 'cause I'm at your door
And I just detached the Ring app
Forget Wild'N Out 'cause you must be playing games
If you think this is a dream cast
I'd rather swing bats at Amanda Cerny then cook up a King Bach
Grab a vine then swing past Hannah's stocking on Christmas
And sling ash, bitch
P.S. Lele Pons should have to pay a cringe tax
And the government should use the money
To get that bitch pimp slapped
Oh yeah
And fuck Lord Jamar
Sincerely, Stan
You May Also Like – Intro Lyrics – DaBaby